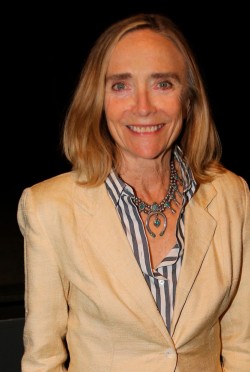 Sitges Encounters
Mary Lambert
FANTASTIC GEOGENRE: I Meeting of European Female Filmmakers Specializing in the Fantastic Genre
This meeting is part of the strategic program WomanInFan of the Sitges – International Fantastic Film Festival of Catalonia. For this first edition, the meeting is made up of six activities:
Encounter with Mary Lambert
Sitges Encounters includes talks with great figures of genre cinema, participants in this edition.
With Mary Lambert, we will review her trajectory as a fundamental piece in the contemporary history of the fantastic genre, on the occasion of the presentation of the official book of the festival, Mistress Of Fan, published this year under the Woman In Fan imprint.
Lambert, who in this edition will be honored with the Màquina del Temps Award, graduated from the prestigious Rhode Island School of Design, where she studied fine arts. She applied her sensibility to art school in innovative videoclips for Madonna, Janet Jackson, Eurythmics and many more icons of the time, helping to feed MTV revoñution.
Her visual imprint led to the hallucinogenic, dreamlike landscapes in her first feature film, the cult classic Siesta, for which she received an Independent Spirit Award nomination for Best First Feature. Lambert is perhaps best known for directing Stephen King's first adaptation of his own play, Pet Sematary (1989). PS proved to be a #1 blockbuster, which led to a sequel, Pet Sematary II (1992). A prolific director who doesn't have to tackle us mediums and genres, she's directed everything from Horror to Animation; She thus taps into her own inner mindscape to create deeply emotional genre fables and establishing a unique visual tradition throughout her own design. Pet Sematary remains the most successful genre film directed by a woman.
Speakers:
Mary Lambert: F

ilm director.

Jordi Sánchez-Navarro: Associate Professor at the UOC, currently Director of the Faculty of Information and Communication Sciences, and coordinator of the Learning, Media and Entertainment Research Group (GAME)

.