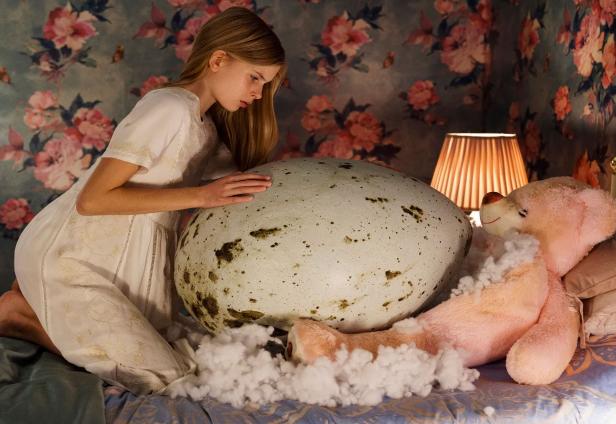 What we are going to see...
Hatching (Hanna Bergholm, 2022)
This Finnish horror drama was one of the surprises of the last edition of Sundance. Directed by Hanna Bergholm, Hatching follows a young aspiring professional gymnast who is desperate to meet her mother's demands. One fine day she discovers a huge egg and decides to take care of it and protect it until the birth of the creature. Without discovering anything more about the plot, we only add that it is one of the most terrifying proposals of the year. Of course, it is part of the WomanInFan 2022 selection.