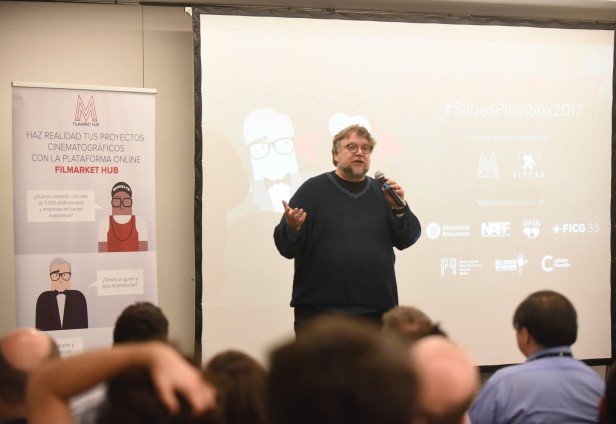 Sitges Fanpitch announces the projects selected for its eighth edition
The Sitges Film Festival has announced the names of the projects that will be participating in the upcoming Sitges Fanpitch, previously known as Sitges Pitchbox. This international pitching event that focuses on science fiction, fantastic or horror feature films and series will take place on October 10th and 13th using a hybrid format as part of the Sitges Film Festival.
Like every year, the people responsible for each of the selected projects will have the opportunity to make a sales pitch in front of producers from leading genre film companies, including XYZ Films, Yellow Veil Pictures and Blue Underground, among others. In the feature film category, the three winners will receive travel grants to access international markets, including travel expenses and meals at the destination. With this goal in mind, the Sitges Film Festival has agreements with the NAFF-Bucheon Fantastic International Film Festival (South Korea); with Frontières - Fantasia Film Festival (Canada) and with the Blood Window competition at the Ventana Sur market (Argentina).
The Festival's evaluation committee has chosen the following projects: Bloody Mary (directed by Joseph Díaz), Rain Catcher (directed by Michele Fiascaris), The Future Testament (directed by Velasco Broca), Tziporen (directed by Boaz Armoni), Lucid (directed by Deanna Milligan and Ramsey Fendall), Krampusnacht (directed by Peter Hengl) and Zombie Meteor (directed by José Luis Fareas and Alfonso Fulgencio). Likewise, although they are not part of the final selection, the committee wanted to highlight with a special mention the value of El convento (directed by Angel M. Chivite), La reina (directed by Jimena Monteoliva), Exorcismo Low Cost (directed by Nick Delgado) and El relojero de portales (directed by Laura Zamora).
Regarding the TV series category, the selected projects will be able to attend the Showrunners LAB seminar, an introductory and mentoring seminar on the role of the showrunner. In addition, they will receive individual mentoring from the three showrunners attending this year's edition: Ruth García, Federico Durán Amorocho and Björn Hylnur Haraldsson. The winner will receive 2,500 euros in cash for the development of the series.
The selection is as follows: Nycto (created by Itziar Martínez), Fallo del sistema (created by Silvia Conesa) Newfall (created by Stefano Nurra), Superada (created by Ainhoa Menéndez Goyoaga) and Αταξία (Ataxia) (created by Christina Tryphonos and Andreas Phylactou). Likewise, the commission has deemed Vera Ventura and the Lost Treasure (created by Jesica Aran) deserving of a special mention.
It should be noted that the four winners will have the honor of attending the 'It's Bloody Green' training event, conducted by Helene Granqvist and Valeria Richter, whose objective is to train the project leaders in sustainable, ecological and inclusive film production. The workshop will take place on October 11th and 12th as part of the Sitges Film Festival.
The winner of WomanInFan and the Sitges Fanpitch winners from the BIFAN, Blood Window - Ventana Sur and Frontières festivals, who will be attending the Festival as guests, will also have access to this training. They are as follows: La hora de los brujos (directed by Cristian Ponce and winner at the FanPitch Films Blood Window - Ventana Sur), a supernatural horror story about bank robbers who set out in search of a tool to escape from reality; Upiro (directed by Óscar Martín and winner at the FanPitch Films Ventana Sur), which follows the adventures of some 18th century novices terrorized by the presence of a Upiór at the convent; Reboot (directed by Sooyung Kim and winner at FanPitch Films BIFAN), a futuristic dystopia featuring a mechanism that can rejuvenate cells and even change genders; and A Boy-Shaped Void (directed by Lucas Amann and winner at FanPitch Films Fontieres), a terrifying story starring a young queer man whose body is joined to that of his hookup by a parasitic virus.
SELECTED FEATURE FILMS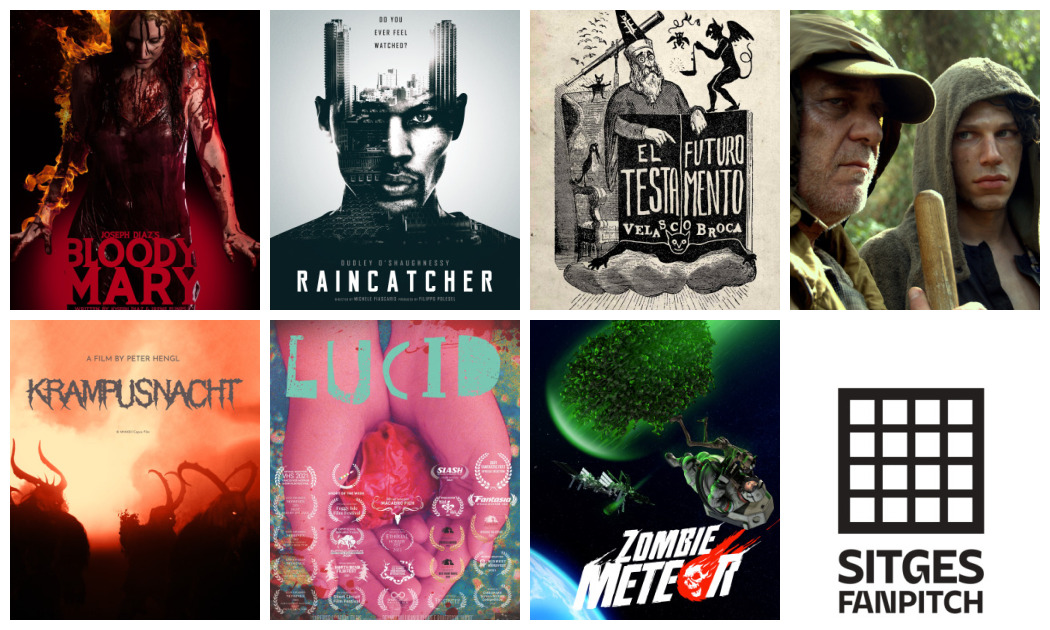 BLOODY MARY (Joseph Díaz, Spain)
With a distinctly feminist slant, Joseph Diaz brings us this story of witchcraft and revenge starring Mary, a woman mistreated by the people closest to her who is possessed by the resentful spirit of Helena, an ancestor of hers who was burned at the stake in the Middle Ages.
RAIN CATCHER (Michele Fiascaris, United Kingdom)
The Silver Meliès for Best Short Film awarded to Fiascaris at the 2020 Sitges Film Festival for Rain Catcher attests to this new project, which is its feature film adaptation. The story approaches the blurred frontiers between private and public life following Miles, a lonely Instagrammer photographer specializing in intimate sneak shots who gets a taste of his own medicine when he starts being stalked by a voyeur.
EL FUTURO TESTAMENTO (Velasco Broca, Spain)
Award-winning Spanish filmmaker Velasco Broca helms this fantastic thriller set in the early 1980s, immediately following 23-F, the 1981 Spanish coup d'état attempt. In it, a famous singer is forced to enlist the help of an 18th century necromancer and alchemist to recover the refrain of one of his most popular songs, which has mysteriously disappeared.
TZIPOREN (Boaz Armoni, Israel)
In a world overtaken by monstrous, deadly creatures, Ben is a teenager who has always lived under the protection of his father, who swore to himself that he would protect his son after his wife was killed by one of these anthropomorphic creatures. Born from this premise is Tziporen, a sort of coming-of-age horror movie conceived by Israeli director Boaz Armoni.
KRAMPUSNACHT (Peter Hengl, Austria)
After Family Dinner, a film that is still in distribution, Peter Hengl takes on a horror story that revives the persona of the Krampus, a demonic creature that, in the folklore of Alpine countries, punishes bad children at Christmastime. Its protagonists are Valerie and Matthew, two young siblings who are seduced by an attractive, enigmatic cult leader from an Austrian village who claims to be the devil himself.
LUCID (Deanna Milligan and Ramsay Fendall, Canada)
With this project, Milligan and Fendall expand on their award-winning short film Lucid, which screened at numerous fantastic genre film festivals this past 2021. The film follows Mia, an insecure aspiring artist who starts to take a magical elixir to overcome her creative blocks. The elixir will blur the lines between dreams and reality, turning the critical voices in her head into real monsters that she will have to face.
ZOMBIE METEOR (José Luis Farias and Alfonso Fulgencio, Spain)
José Luis Farias and Alfonso Fulgencio helm this adaptation of their namesake short film, to be released later this year. This unusual fusion of science fiction and zombie film conceives a scenario where a meteorite threatens the Earth, but instead of being the classic rocky mass, it is made up of a vast agglomeration of the living dead.
SELECTED SERIES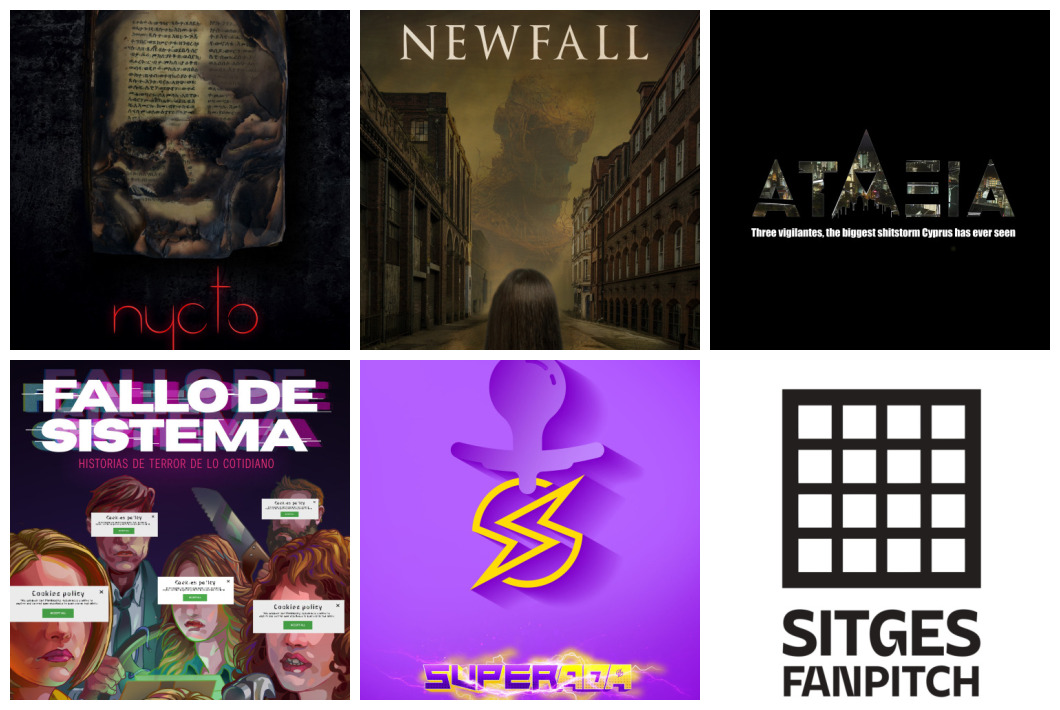 NYCTO (Itziar Martínez​​​​​​​, United States)
Nycto begins with a classic genre device: a premonition of the apocalypse. There, where some time later the ritual that will put an end to humanity will take place, Christina investigates her sister's abduction by a white slavery ring. When Daniel, a journalist, offers to help her, she could never imagine that he will be the key to resurrecting the King of Evil, and that she will be the only one capable of stopping him.
FALLO DEL SISTEMA (Silvia Conesa, Spain)
In the line of the speculative dystopias that have spread like wildfire in recent years, such as Black Mirror or L'Effondrement, with its blend of horror and black humor System Failure deals with how, in today's consumerist and dehumanizing society, the system always wins the battle against human beings.
NEWFALL (Stefano Nurra, Austria)
Stefano Nurra sets this series project in the abandoned English town of Newfall, where Anna, a struggling young woman suffering from muscular dystrophy, discovers that the local asylum is haunted by a spirit capable of curing diseases. However, as her health improves, she realizes that she will only get better at the expense of her loved ones.
SUPERADA (Ainhoa Menéndez Goyoaga, Spain)
Clara has a dual identity: on the one hand, she is a primary school teacher, and on the other, she is ElectricWoman, the only heroine on the face of the Earth. But when she gets pregnant, she will have to juggle the fetus' growth with an important job like saving the Earth. With this interesting premise, Ainhoa Menéndez Goyoaga aims to approach superhero movies from a local color perspective.
Αταξία (ATAXIA) (Christina Tryphonos and Andreas Phylactou, Cyprus)
Christina Tryphonos and Andreas Phylactou deliver a commentary on their country's political situation with this sci-fi series, starring three vigilantes motivated by their longing to save Cyprus from its decadent criminal and corrupt decline. The three of them represent their generation's need to change the world.