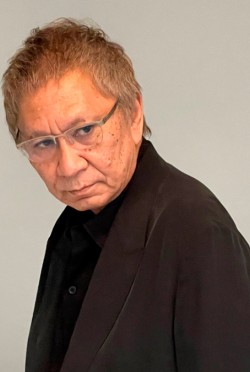 Sitges Encounters
Takashi Miike
Takashi Miike, the prolific Asian film director, has forged a legacy to the film industry that defies convention and redefines the boundaries of contemporary cinema. Born in Yao, Japan, in 1960, Miike has captivated the world with his bold and multifaceted approach to the seventh art.
His filmography covers an impressive variety of genres, from yakuza cinema to supernatural horror and black comedy, leaving an indelible mark on each of them. With unique visual skill and uncompromising storytelling, Miike has directed over a hundred films, each of which is a testament to her unwavering creativity and courage to discover the unexplored, in the world of Asian cinema.
With a career spanning decades, Takashi Miike continues to defy expectations and delight film lovers around the world with his unique and ever-evolving cinematic vision. His works include titles such as Dead or Alive, Ichi, The Killer, Gozu, One Missed Call, Audition and 13 assassins.
Interlocutors:
Enrique Galcerán: Graduated in Film Direction and Scriptwriting, he is a founding member of CineAsia. Enrique is part of the Programming Committee of the Sitges Film Festival and Fancine de Málaga.

Gloria Fernández: With a degree in Journalism and founding partner of CineAsia, Gloria has collaborated in various publications and coordinated and written books, including "Johnnie To: Redefining Auteur Cinema" for the Sitges-International Fantastic Film Festival of Catalonia.