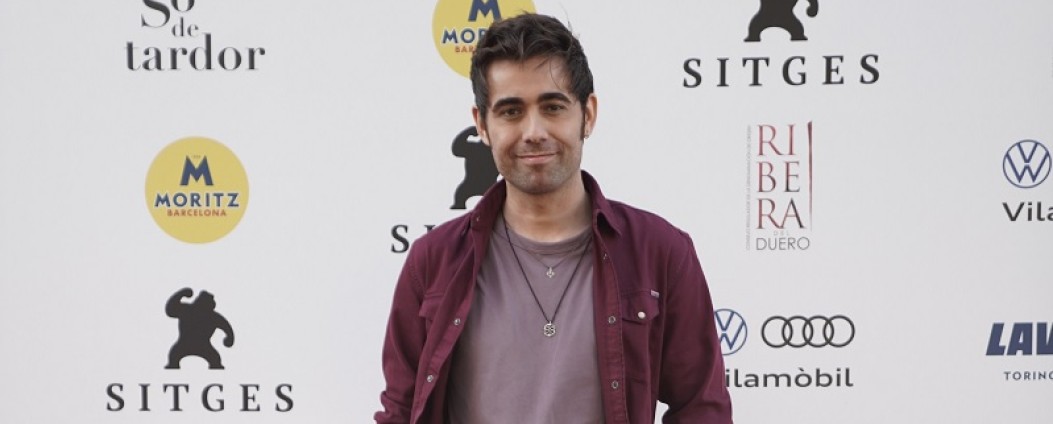 Interview with David Casademunt
By María Adell 
Barcelonian David Casademunt is a clear example of the fact that where there's a will there's a way. El páramo, his debut feature film, arrives at the Sitges Film Festival thanks to Netflix after years of struggling to get a project off the ground that was originally going to be called The Beast and that was mentored by the Audiovisual Producers of Catalonia's Producers Meet Producers project. We talked to the director about his film, which combines psychological horror, family drama and even western. 
Can you tell us about the project's origin? 
After graduating from the ESCAC in 2007, I was trying to get several projects off the ground that hadn't come to fruition. In the summer of 2014, I remember I was flipping around the TV, and I came across Braveheart, which is my favorite movie. Right then, I was convinced that my debut feature had to be true to the cinema that I really liked, that I had grown up with: that classic narrative American cinema that I watched as a kid. 
I knew it was going to be difficult because it involved carrying out an ambitious project, with a certain budget level, which would be complicated to raise because I was a first-time filmmaker, I had no previous feature film to validate me. So what I did was to immediately write the outline of a drama about a boy who was left alone in a cabin in the middle of a wasteland. Shortly afterwards, when the screenwriters, Martí Lucas and Fran Menchón, who are also close friends, joined the project, that story told in the form of a drama was transformed into a horror story. Basically, El páramo speaks of a personal and very tough experience I had as a teenager: during that time, I lost my father and I remember his illness and his absence as a genuine nightmare, a horror movie. We thought it was somehow nice to tell a story that would explain, precisely from the codes of genre, the feelings I had gone through during that whole process, the fears I had experienced. That's the seed of everything. 
The film is produced by Netflix, how did you get them to back it? 
As soon as we started developing the script, our strategy was to send it to different development workshops, both national and international. Participation in these workshops provides projects with a kind of distinction, something that makes them stand out from the rest; this is very important because producers receive hundreds of scripts and the fact that they are endorsed by these programs allows your film to stand out from all the rest. 
We were in the ECAM's Incubator and in the Filmmaker Lab at TIFF, in Toronto. All this not only allowed our project to win these distinctions, but also allowed us to get our hopes up, to believe that we really had something interesting in our hands. Finally, in July 2019, we presented the project to the Rodar y Rodar production company. We presented them with a fairly complex and advanced version of the project, with a very elaborate material development. I really love to draw, and my partner is an illustrator so we designed a bunch of concept arts that we presented together with the script, because we thought it was important to convey what the finished film would look like, what the visual aspect of the film would be. When they saw everything we had presented, Rodar y Rodar immediately committed to the film and, just three months later, they presented the project to Netflix. It all happened very fast because Netflix didn't think twice, they immediately told us they wanted to make a Netflix Original. And here we are, in the Official Selection of the Sitges Film Festival. A dream come true. 
The film, as you say, is a horror film underneath which we sense a dramatic conflict that has family relationships at its core, especially those of the lead boy with his mother (Inma Cuesta) and his silent and absent father (Roberto Álamo) 
The film is narrated entirely from the boy's point of view, and we always knew that we wanted to be radical with that idea. This decision comes at a price, because you can't skip that point of view to recount, for example, the drama of the grown-ups. The viewers are only going to see and hear what 11-year-old Diego sees and hears. It's true that we sense that there's a problem between his parents, that they are estranged, but it's a conflict that is only hinted at, because everything is filtered through the eyes of that child who doesn't exactly know what's going on. This implies that the film is, in a way, ambiguous, but we wanted to be faithful to this idea because I think one of the most disturbing experiences we have all gone through as children is the feeling that something is wrong between our parents, or that something is happening to them, and not being at all able to understand it, to find an explanation for it. This is something I find terrifying, and I wanted it to be in the film: that moment in childhood when your parents go from being on a pedestal to being human beings with their problems and flaws. 
El páramo is set in 19th century Spain, but it has a universal tone, which gives us the feeling that it could happen anywhere. 
We were interested in contextualizing the story in a moment of conflict, and that's why we set it in 19th century Spain, a time when there was significant progress, but which still carried a lot of darkness. Besides, it's a historical period that isn't too distant from our present, and I liked the idea that the film could generate interpretations and comparisons between then and now, that it could give rise to talk about the wounds and monsters that we carry from that turbulent past. But it is also true that we didn't want to pin the story to a very specific place; for example, we don't know where in Spain the story takes place, the general framework of the film is fairly abstract. We decided that the less concrete information we gave, the more anxiety would be generated among the audience; we provided the necessary clues to understand that the parents come from a conflictive, dark past, which is what has led them to isolate themselves. In any case, and despite the fact that the film can be interpreted on a universal level, I was interested in having it take place in Spain and in using certain elements of the country's folklore and culture, like the children's games played between mother and son. 
Was it always clear to you, regarding the script, that the beast would be more of an intuition, a perceived threat? 
We were well aware that what is implied is more terrifying than what is explicitly shown, and we tried to take that idea to its ultimate consequences. On the other hand, designing the beast, developing it visually and sound-wise, was the most complicated part of the whole film and what gave us the biggest headaches.