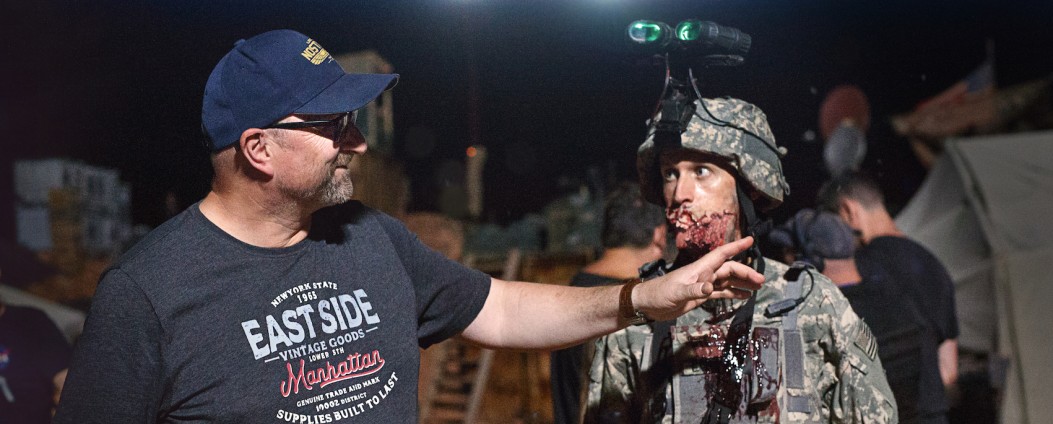 Saturday, October 8th
Sitges Encounters: Neil Marshall
Sitges Encounters encompasses the talk with large figures of gender cinema. Neill Marshall will comment on his career as film director.
Prolific genre filmmaker Neil Marshall will also be honored with a Time Machine Award. His career began over twenty years ago with Dog Soldiers, one of the most popular British horror films of all time, followed by the critically acclaimed blockbuster The Descent, which grossed over $50 million on a budget of just $3 million. Marshall is also one of the most sought-after directors in television today, having directed two of the most epic episodes of Game of Thrones, the pilots of Black Sails, Constantine and Timeless, and outstanding episodes of Hannibal and Westworld for J.J. Abrams. In 2018, he directed and produced the magnificent remake of Lost in Space for Netflix and in 2021 he released The Reckoning. Sitges 2022 will be premiering The Lair, a return to his origins about a female pilot who is forced to survive inside a bunker with hidden biological weapons.   
Introduced by: TBC
Participant:
Neil Marshall: Director, editor, producer and screenwriter.
Industry Room - Catalan Films (Sala Garbí 2, Hotel Meliá Sitges)