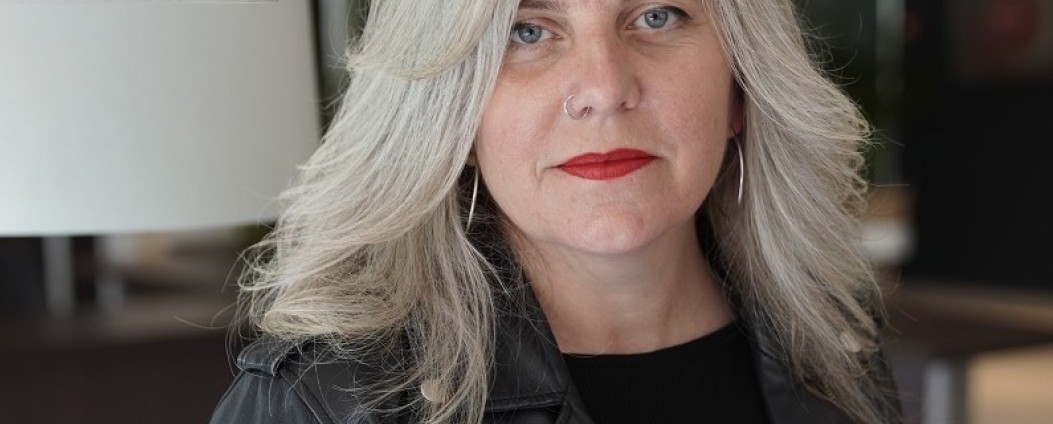 Interview with Kier-La Janisse
By Andreu Marves
We interview the director of the ambitious documentary Woodlands Dark and Days Bewitched: A History of Folk Horror, who is also presenting a piece on Quinqui films at the Festival. 
What is folk horror? 
In general, I typically describe it as a horror fiction that takes place in a rural setting, where communities often live isolated from the rest of the world, and that deals with beliefs, customs, or practices rooted in the folklore of the area. Specific elements may vary depending on where the fiction is set or on the auteur's stance. 
Why did you choose this subgenre from among all the possible ones to make such an ambitious documentary? 
A few years ago, Severin Films - the distribution company I work for - released a Blu-ray of Blood on Satan's Claw, and I proposed accompanying it with a half-hour piece on folk horror. I wasn't even supposed to do it initially, but my boss put me in charge of it. I had never considered being a film director; I had only been involved in programming and reviewing, so it was completely accidental. 
Folk horror has experienced a revival in recent years. What do you think is the reason behind its success? 
The beginning of this revival lies in the United Kingdom, with films like Ben Wheatley's Kill List and A Field in England. He is part of a generation of English filmmakers who had grown up during the 1970s, where a significant amount of folk horror was broadcast on television and influenced their collective imagination. 
But the reason why it became popular, I believe, has to do with the socio-political context of the last few years, which is very similar to those of the seventies: Trump is the new Nixon, Brexit is the new referendum for entering the European Union, the climate crisis is similar to the oil crisis and, both then and now, there is a growing interest in occultism and new age. These are two periods in time characterized by pessimism. Coronavirus has only made all this worse, of course. 
You've coordinated All the Haunts Be Ours, a collection of nineteen folk horror films - twenty, including your documentary. Which are your favorites? 
A Field in England, even if it's an obvious choice. Also Brunello Rondi's Il demonio, which is a beautiful film for which we've included unreleased footage we found during its restoration; Witchhammer, a Czech story about a witch hunt along the lines of Witchfinder General, or Wilczyca, a Polish werewolf film, which was very popular there, but is virtually unknown in the 
United States. It's very hard to choose: I had to pick nineteen out of a list of two hundred, so these are already my favorites. 
At the festival you're also screening a medium-length film about Quinqui films. How did you get to know this Spanish subgenre? What is it that caught your attention? 
One day I saw on Facebook that both Diego Lopez, from the Festival, and Aaron Soto, a Mexican producer, had shared something about Navajeros. It seemed very strange to me, and since I love films about young delinquents, I watched it. It became one of my favorites, and I became obsessed with this genre. 
At the time, at Severin Films we were preparing the release of Eloy de la Iglesia's The Cannibal Man, so I suggested to my boss that we should do something with these films. Finally, we prepared a collection that includes Navajeros and the two parts of El Pico; it contains this medium-length film as an introduction to Quinqui films, for which we had the help of experts Mery Cuesta and Tom Whittaker. We sent it to the Festival without many expectations, because you already know this genre very well, so it was a great delight to find out that it had been chosen here. 
If you ever considered making a horror film, what kind would it be? 
Fifteen years ago, I would have made a rape & revenge movie, but that's been done a lot lately. Now I would do something along the lines of my book House of Psychotic Women, where I deal with films about mentally unstable women confined in an oppressive domestic space. 
And if it was folk horror, what would it be about? 
I don't know if I'm the right person, but I'd like to make it about the Gullah, a community that lives on a group of islands in Southeastern United States and is made up of descendants of slaves who managed to preserve their ancient customs. You can see them in Julie Dash's Daughters of the Dust. I believe that folk horror has the ability to reveal new cultures to us, and that the main reason to continue making films like this is precisely to do anthropological work and faithfully recreate these cultures.