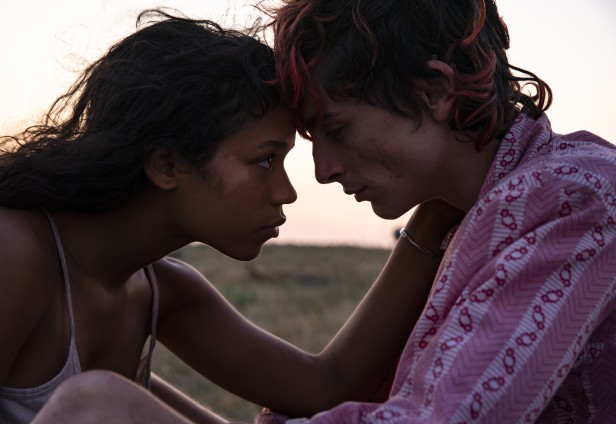 'Bones and All' will be the grand finale for Sitges 2022
Luca Guadagnino's much-anticipated new film will close the Festival
Four years after opening the 51st Sitges Film Festival with his version of Suspiria, Luca Guadagnino will be entrusted with closing this 55th edition on Saturday, October 15. The Italian filmmaker once again surrounds himself with a recurring ensemble of actors, including Timothée Chalamet, Chloë Sevigny and Michael Stuhlbarg, along with rising star Taylor Russell and venerable Mark Rylance, to recount this drama based on the novel of the same name by Camille de Angelis.
Set in the United States in the 1980s, Bones and All is a story of first love between Maren (Russell), a young woman learning how to survive on the margins of society, and Lee (Chalamet), an intense and disenfranchised drifte as they meet and join together for a thousand-mile odyssey which takes them through the back roads, hidden passages and trap doors of Ronald Reagan's America. But despite their best efforts, all roads lead back to their terrifying pasts and to a final stand that will determine whether their love can survive their otherness. David Kajganich, who collaborated with Guadagnino on Suspiria and A Bigger Splash, wrote the screenplay for this fantasy story about love in difficult times, while two established composers, Trent Reznor and Aticuss Ross, were responsible for the soundtrack.
Oscar nominee Chalamet returns to collaborate with the Italian director five years after the memorable Call Me by Your Name. This time, he teams up with Russell, who won the award for Best Emerging Actress at the Venice Film Festival. Rounding out the cast are Stuhlbarg (Arrival, The Shape of Water, Lincoln), Rylance (Dunkirk, Ready Player One), André Holland (Moonlight, Widows) and Sevigny (We Are Who We Are, Zodiac). In addition to the award for Russell, Guadagnino won Best Director at the Italian competition, confirming the film's successful release.
"Bones and All" is a presentation of MGM; it will be distributed internationally by Warner Bros. Pictures and is set to open in Spain on 25 November 2022.