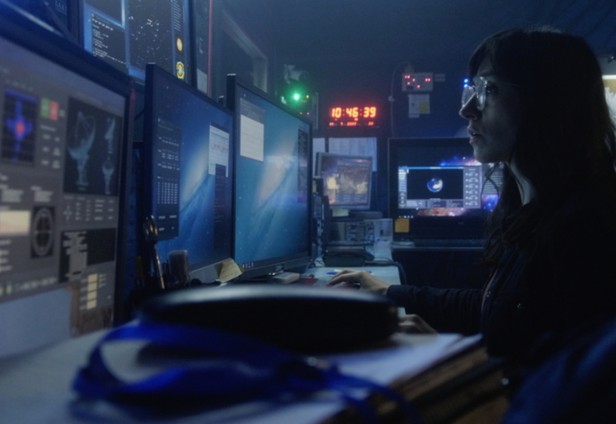 Sitges 2022 Announces Its Online Lineup
The Sitges Online platform will be providing audiences who are unable to attend the Festival in person with more than twenty feature films
At an edition with a leitmotiv centered on the metaverse and digital worlds, its online lineup couldn't be left out, a service that has demonstrated its enormous utility during the last two years of the pandemic and that viewers can continue to count on. As of this coming Thursday, October 6th, both the physical venues and the virtual room will be visited by tens of thousands of moviegoers who are already prepared to satisfy their hunger for fantastic.
In the Official In Competition Selection, online audiences will have the opportunity to enjoy Tereza Nvotová's Nightsiren, a folk horror tale of witchcraft that was a big hit at the Locarno Film Festival. Also available will be Shin Ultraman, the new film by Shinji Higuchi, director of Shin Godzilla or Attack on Titan, which will be screened in Sitges out of competition.
Noves Visions, with a total of seven bold proposals, is the section that will be contributing the most to the Sitges Online selection. The films are Chris Huang's Demigod: The Legend Begins, a unique martial arts film with puppets; Leonor Will Never Die, Martika Ramírez Escobar's meta-cinematographic debut feature that picked up awards at both the Sundance Festival and the BAFICI; Paco Campano's ARDE!, which blends B-movie the oneirism of filmmakers like David Lynch or Lucrecia Martel; Jacky Caillou, Lucas Delangle's supernatural alpine feature debut; Jerk, Gisèle Vienne's feature film that loosely recreates a serial killer's crimes in 1970s Texas; La paradoja de Antares, a thriller by Luis Tinoco that stages a space-time interplay; and Arsalan Amiri's Zalava, a terrifying exorcism film set in a remote Iranian village.
Panorama Fantàstic will be bringing the most iconic horror movie threats to every home screen, from the invading aliens of Nyla Innuksuk's Slash/Back to the deadly animals of Sean Lahiff's Carnifex, as well as the vapor of Paolo Strippoli's Piove, which turns anyone who breathes it into a murderer. Also available will be Yves Montmayeur's documentary Mad in Belgium, about the iconic mockumentary, Man Bites Dog, and Diego Guzmán's Colombian animated film The Other Shape.
And finally, Brigadoon, the classic section that brings together fans of exploitation and B movies at the Escorxador, will be offering six of its most outstanding films: François Gaillard's 13 notes en rouge; Orchestrator of Storms: The Fantastique World, by Dima Ballin and Kat Ellinger; El cineasta escondido, by Javier Pueyo and Valentine Iconaru; Rafa Dengrá's Emerge; Nicolás Onetti's What the Waters Left Behind: Scars (Los olvidados: Cicatrices); and Iván Mulero's Vampiras: The Brides.
Tickets are now available at https://on.sitgesfilmfestival.online/